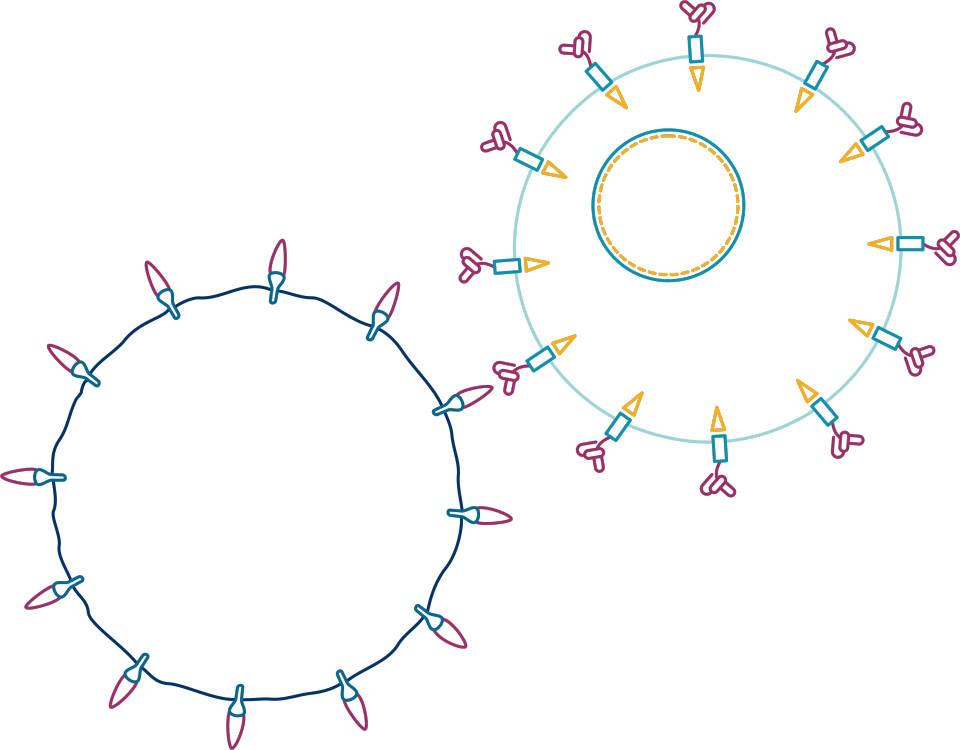 What is UCART123?
Our wholly controlled product candidate, UCART123, is a gene-edited T-cell investigational drug that targets CD123, an antigen expressed at the surface of leukemic cells in acute myeloid leukemia (AML).
Cellectis obtained a new IND number from the FDA in July 2019 for a new UCART123 construct with an optimized production process. This new IND replaces our previous IND on UCART123.
UCART123 clinical study
The UCART123 clinical trial in AML, AMELI-01, is a Phase 1, dose escalation study to evaluate the safety, expansion, persistence and clinical activity of a new UCART123 construct and an optimized production process in patients with relapsed/refractory AML. The first patient dosing in AMELI-01 happened in January 2020 at MD Anderson Cancer Center.
This clinical trial is led by Gail J. Roboz, M.D., Professor of Medicine at Weill Cornell Medicine and New York-Presbyterian (New York, USA), in collaboration with Naveen Pemmaraju, M.D., Associate Professor, Department of Leukemia, Division of Cancer Medicine at The University of Texas MD Anderson Cancer Center (Texas, USA), David Sallman, M.D., Assistant Member in the Malignant Hematology Department at H. Lee Moffitt Cancer Center (Florida, USA), and Daniel DeAngelo, M.D., Ph.D., Institute Physician and Director of Clinical and Translational Research of Adult Leukemia at Dana Farber Cancer Institute (Massachusetts, USA).