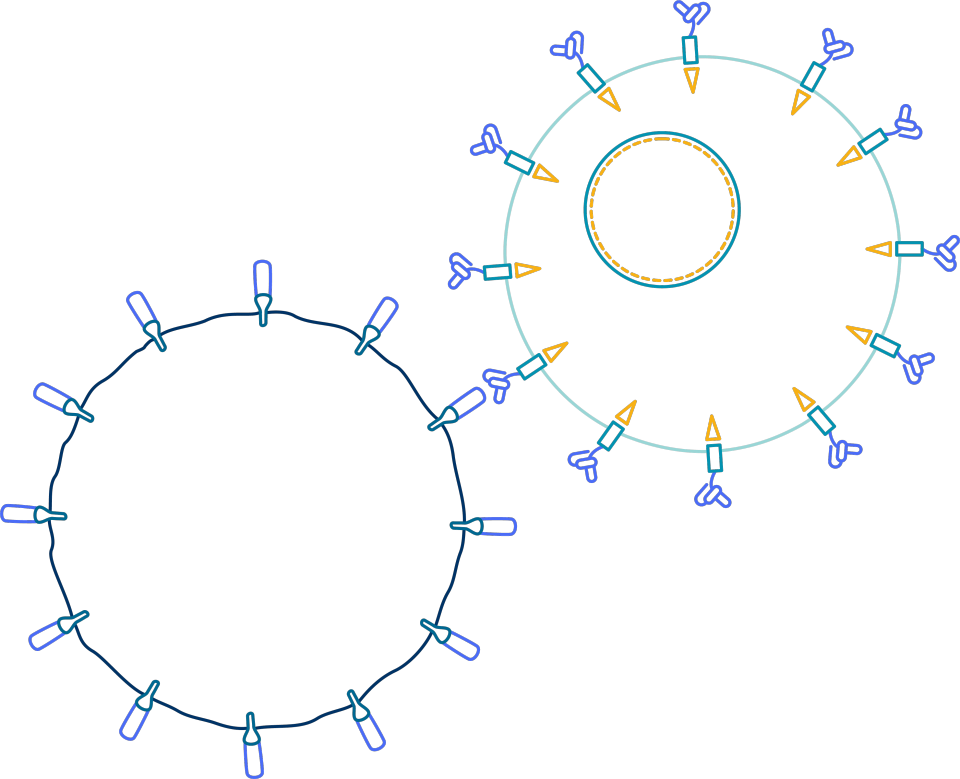 UCART19 is a gene-edited allogeneic CAR T-cell product candidate, developed for treatment of CD19-expressing hematological malignancies. UCART19 is initially being developed in Acute Lymphoblastic Leukemia (ALL). The Cellectis approach with UCART19, developed in partnership with Servier and Allogene, is based on the preliminary positive results from clinical trials using autologous products based on the CAR technology. This new approach of using an allogeneic, frozen, "off-the-shelf" T-cell based medicinal product has the potential to overcome limitations experienced with autologous therapies, such as cost and availability.
In 2015, the first medical treatment of two young patients with refractory relapsed ALL occurred with gene-edited, off-the-shelf T-cells. Following this treatment, both of these patients then received a bone marrow transplant and are currently in remission. This first-in-human application of TALEN® engineered T-cell product represents a landmark in the use of gene engineering technology and provides encouraging data for a ready-made T-cell strategy that is currently being tested in clinical trials. Following an unsolicited request from Professor Waseem Qasim, Great Ormond Street Hospital (GOSH) treated both patients under a special license from the Medicines & Healthcare products Regulatory Agency (MHRA) with Cellectis' TALEN® gene-edited allogeneic UCART19 product candidate.
On November 18, 2015, we signed an amendment to our collaboration agreement with Servier. Notably, Servier exercised its option to acquire worldwide rights to further develop and commercialize UCART19, which is now exclusively licensed to Allogene in the U.S., while Servier retains exclusive rights for all other countries.
Phase I clinical trials started in adult and pediatric patients in Europe in June 2016 and in the U.S. in 2017.
Preliminary results from the Phase I studies of UCART19 were presented in December 2018 at the 60th American Society of Hematology (ASH) Annual Meeting and Exposition in San Diego. First-in-human data demonstrated the safety and tolerability of UCART19, resulting in an 82% complete remission rate across the adult and pediatric patient population who received a lymphodepletion regimen consisting of fludarabine, cyclophosphamide and an anti-CD52 mAb.
Learn more about the ongoing clinical trial at www.clinicaltrials.gov and https://www.clinicaltrialsregister.eu/.